Keep Your Ride Looking Like New at Our Denver Auto Body Shop
As careful as you might be, all it takes is one incident to ruin the look of your vehicle. Whether it's a dent from a rogue shopping cart, a slight scrape in traffic, or a hail storm, the BMW, Mercedes-Benz, and Tesla certified collision center at BMW of Denver Downtown is equipped to get your vehicle back to top shape!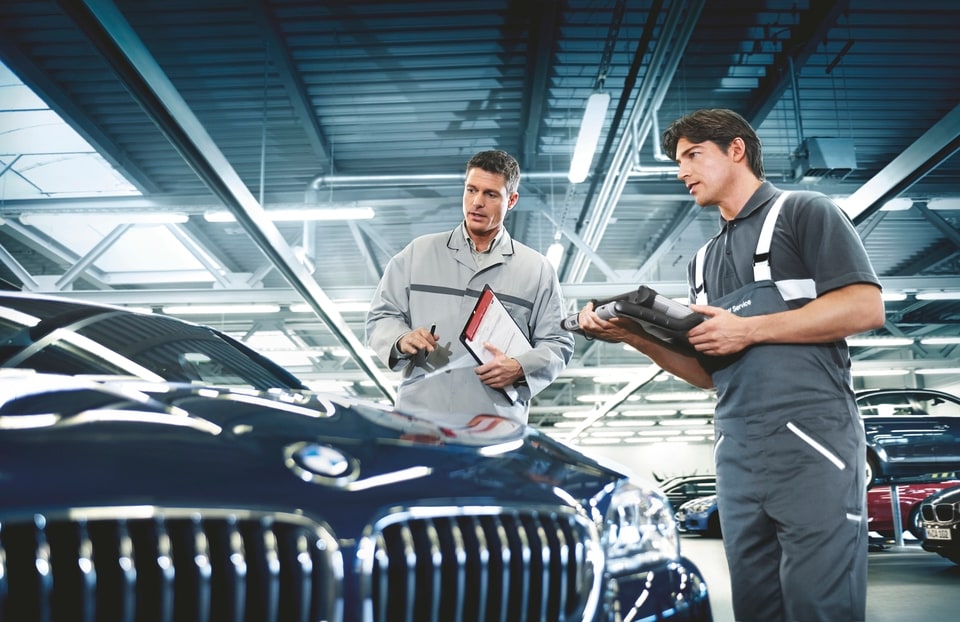 We Do What Your BMW Needs, Not What the Insurance Company Says
When you bring your vehicle to our BMW body shop for repairs, we'll meticulously go over the entire luxury car or SUV to see exactly what it needs to look like new again. Our expert body technicians make the final call on what your vehicle needs to be fully repaired, not your insurance company, so you can be sure that the job is done right.
We Don't Repair Parts - We Replace With Genuine Parts
You can have confidence in not just the work we do, but also the parts that we use. We won't try to repair damaged parts and put them back in your vehicle, we will only replace parts so as to maintain the integrity of your BMW, Mercedes-Benz, or Tesla. Better yet, we only use genuine parts so they are guaranteed to fit properly and provide the same durability as the parts your vehicle came with from the factory.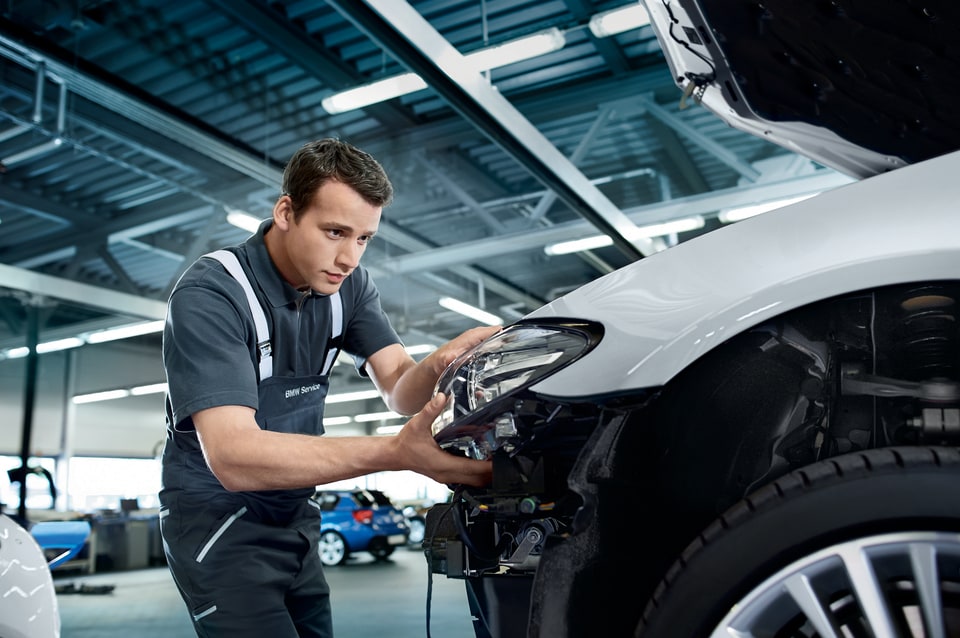 BMW, Mercedes-Benz, Tesla Certified Collision Center
Our team of collision experts can take care of any vehicle, not just BMW models. We are a BMW, Mercedes-Benz, and Tesla certified body shop, allowing us to care for your high-end vehicle even if it didn't initially come from here. Combine that with our commitment to getting the job done right and you can visit our BMW collision center with confidence whether you've just been in an accident or a summer hail storm has done a number on your paint and metalwork.