---
BMW Lease Returns in Denver, CO!
Is it time for you to turn in your leased BMW? At BMW of Denver Downtown, we want to assist you with every aspect of the lease-end process to make it as painless as possible, regardless of where you leased your vehicle from originally.  One of our Client Advisors will guide you through this process while providing helpful information to ensure that your lease-end decision is a smart one.
In order to be most effective, we recommend contacting the dealership 90 days prior to your BMW lease end date.  We will review all options available to you including purchasing your existing BMW lease or leasing another BMW.    
Should a pre-inspection be completed prior to my lease maturing?
Yes, a pre-inspection will provide an itemized list of excess wear and use charges. This information will help you determine which repairs are necessary, if any, and what improvements should be made before the lease ends.
Do I have to return my BMW to the dealer that I originally leased from?
No, you may return your lease to
BMW of Denver Downtown.
What do I need to bring when I return my BMW?
Both sets of keys, books (navigation disk and cargo cover if applicable).
Is it possible to get a new BMW and terminate my current lease early?
Yes! Many times there are other programs available. A Client Advisor can provide all current program details.
Can I certify my current BMW and purchase it?
Yes, if your BMW qualifies for the BMW Certified Pre-Owned process, then
BMW of Denver Downtown will certify your BMW and provide the paperwork for purchase.
Are there benefits to returning my current BMW and leasing a new BMW?
Yes, there are owner loyalty programs available! A Client Advisor will provide you with more current program details.
You have several options available;
1) Trade your vehicle in on a new vehicle lease or purchase.
2) Buy your existing lease.
3) Turning it back in to BMW.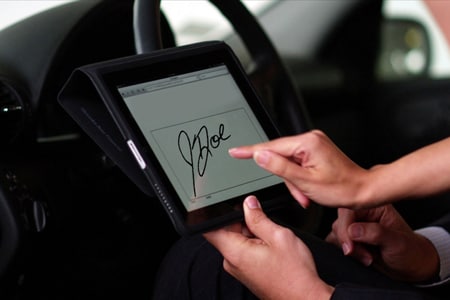 Here at BMW of Denver Downtown, we want to make your lease return experience as pleasant, and simple, as possible. Our Lease Portfolio Manager, Mark Sanders, would love to assist you through this process and answer any questions you may have. 
You can call him directly at
(303) 639-7983
.
We recommend getting a pre-inspection 3-4 months prior to your lease termination so that you know the options available to you as well as any other pertinent information and it takes only fifteen minutes to complete.  
Mark Sanders
Lease Portfolio Manager
(303) 639-7983
If you can't make it in to us, we will even come to your home or work and take care of everything right there for you.

Call or use the contact form to schedule your appointment today! We look forward to working with you.  Pre-lease maturity inspections are performed during normal business hours, Monday - Saturday at BMW of Denver Downtown. Give us a call at (855) 579-9692 to schedule an appointment. Thank you for being a part of the BMW family!